Article originally posted on www.insuranceneighbor.com

(opens in new tab)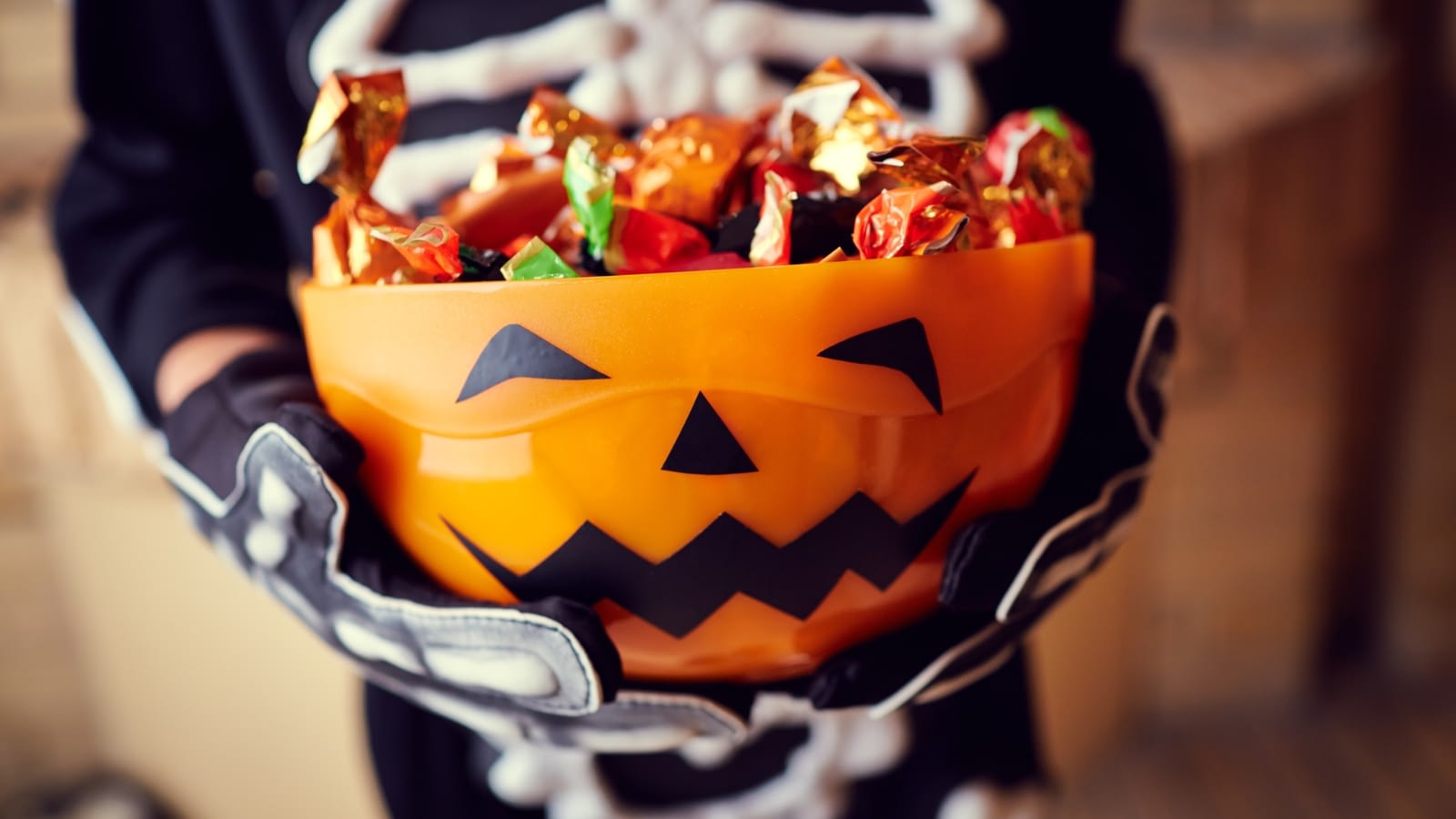 Halloween is a fun time for the entire family. This special holiday encourages creativity, strengthens community spirit, and gives us all an excuse to dress up. To help prevent accidents and injuries that could spoil the holiday or worse, we offer the following safety reminders for Halloween.
Choose Safe Costumes
Halloween costumes should be made of flame-resistant fabric. Colors should be bright and reflective, or you can add strips of reflective tape to make trick-or-treaters more visible to drivers. Costumes should not be so long they create tripping hazards. Wear makeup and hats instead of masks that can obscure vision. Do not wear colored contact lenses to change the appearance of your eyes unless they are properly fitted by an eye care professional. Check colored makeup to see if color additives are FDA-approved for their intended use.
Navigate the Streets Safely
Halloween is a risky time of year for pedestrian accidents. Children trick-or-treating unsupervised by adults have the most significant risk. To help keep your family safe on Halloween, instruct them to:
Cross streets at corners, using crosswalks and traffic signals, and look left, right, and left again before crossing.

Put away electronic devices, keep their heads up, and look where they are walking.

Always walk on sidewalks or paths. When there are no sidewalks, walk as far to the left as possible, facing traffic.

Watch out for cars that are backing up or turning.

Make eye contact with drivers before crossing in front of them.

Supervise trick-or-treating for children under the age of 12.
Be Careful With Halloween Treats
Candy and sweets are part of what makes Halloween so much fun. Still, it makes sense to be concerned about food safety. If your family goes trick-or-treating, make sure they understand these rules:
Do not eat candy until it has been inspected at home. (Give them snacks beforehand to help them avoid temptation.)

If anyone has a food allergy, check labels carefully.

Do not eat or accept any food that is not commercially wrapped.

Inspect commercially wrapped candy for signs of tampering and throw out anything that looks suspicious.
Sugar binges are one of the health hazards associated with Halloween. Eating too many sweets can cause stomach aches and spike blood pressure and blood sugar levels. In the long run, it can lead to health problems such as diabetes, obesity, and heart disease. The best plan is to give kids a light meal before they go trick or treating, do not allow them to eat treats while they are out, and limit the amount of candy they can eat each day after the holiday.
Eating too much candy can also contribute to tooth decay. Sugar creates enamel-eating acids and attracts bacteria that cause gingivitis and gum disease. Foods like candy that contain large amounts of processed sugar leave a sticky residue on the teeth that can only be removed with brushing, flossing, rinsing, and dental cleanings. Ask our friendly agent about dental insurance to help protect your family's oral health.
Filed Under: Health Insurance
|
Tagged With: Dental Insurance, Health Insurance, Health Tips, Healthy Kids, Safety Tips