Article originally posted on www.insuranceneighbor.com

(opens in new tab)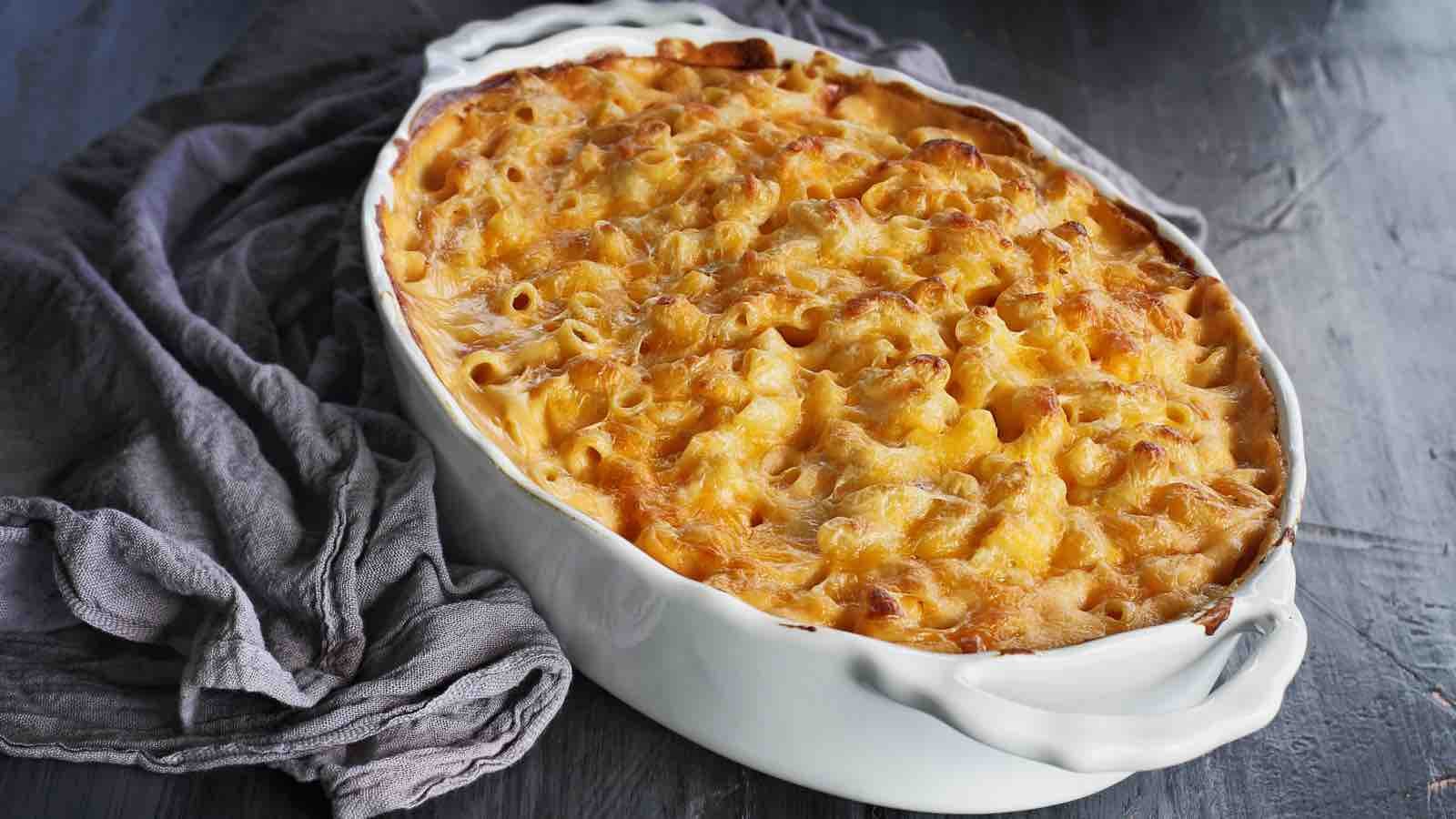 It is no secret that many people turn to comfort food in times of stress, loneliness, or rejection (such as Ben & Jerry's directly from the carton after a breakup). Comfort foods can be described as foods that provide consolation or a feeling of well-being. They give us emotional comfort heightened by our senses of taste, touch, and smell. They are more likely to be sweet or salty than sour or bitter and may be associated with childhood or home cooking.
But there is no reason why comfort foods should not be healthy as well as comforting. The following are some healthier comfort food alternatives for the next time you feel the need.
Healthy Double-Chocolate Brownies
Not many people can resist a brownie. Fortunately, they are easy to tweak to make them healthier as the rich taste of chocolate masks the flavor of the healthy ingredients. Make brownies with whole-grain pastry flour or whole wheat flour and plain low-fat yogurt. Add chopped walnuts for extra antioxidants and Omega 3s.
High Protein Mac & Cheese
Macaroni and cheese is a classic comfort food, bringing back memories of childhood. Many children would live on mac and cheese if you let them! Unfortunately, traditional mac and cheese is high carb and not exactly packed with nutrients. For a healthier, higher-protein meal, try macaroni made with chickpea flour. This type of pasta is loaded with plant-based protein and fiber. Add broccoli or other veggies to your high-protein mac and cheese for extra vitamins and nutrition.
Pizza That's Good For You
If you want a pizza that's good for your health, use whole-wheat pastry flour to make the pizza dough yourself. Create a sauce with plum tomatoes, fresh garlic, fresh basil, black pepper, and oregano. Top your pizza with part-skim ricotta, part-skim mozzarella, and grated Parmesan, along with olive oil, fresh basil, freshly ground salt and pepper, and steamed, chopped, baby spinach.
Lighter Cheesecake
Among others, Martha Stewart offers a recipe for cheesecake with a velvety texture and less fat than the traditional version. To make a reduced-fat cheesecake, she uses the low-fat varieties of cream cheese, sour cream, and cottage cheese. She also uses frozen cherries to top her cheesecake. Cherries are packed with nutrients and rich in antioxidants and anti-inflammatory compounds.
Greek Yogurt & Blueberry Pancakes
Pancakes count as comfort food for many people. Make them with three-quarters cup of fat-free Greek yogurt, one egg, one teaspoon baking soda, fresh blueberries, and only one-half cup of flour (substitute gluten-free flour as desired). Blueberries are a superfood, loaded with antioxidants, flavonoids, potassium, and vitamin C. They are also anti-inflammatory and may lower your risk of cancer and heart disease.
Healthy Oatmeal Cookies
Make oatmeal cookies with whole-grain oats and raisins. Use one-half cup whole wheat flour (for added nutrition) with one-half cup all-purpose flour. Your friends and family may never know that your oatmeal cookies are actually healthy.
Comfort foods can be a great source of joy and comfort for you and your loved ones. Finding healthier comfort food alternatives can mean better health, now and in the future.
Should any health issues arise, our friendly agent can help ensure you have health insurance that suits your needs for the lowest available premiums.
Filed Under: Health Insurance
|
Tagged With: Health Insurance