Article originally posted on www.insuranceneighbor.com

(opens in new tab)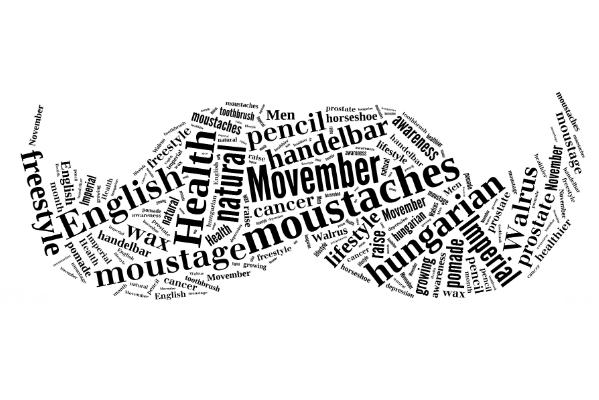 Movember is a charity that focuses on men's health issues and invests in both research and support services. To date, the Movember Foundation has raised $559 million in donations and has been responsible for funding over 800 different programs in 21 countries across the globe.
You can easily recognize many of the people who are involved in supporting Movember. When you see a man who is growing a mustache (or a "mo" in Movember Foundation lingo) during the month of November, he is most likely participating in one of the Movember programs through college, through work, in the community, or as an individual. While the mustaches are growing, the Movember events are ongoing. These events are as varied as those who create them. You can participate in this important charity and become a Mo Bro, a Mo Sista, or a corporate sponsor. Join the fun and support Movember!
Men's Health Matters
There are certain health issues affecting only men, including testicular cancer and prostate cancer. Prostate cancer is the most common cancer affecting men, with 220,800 new cases estimated to be diagnosed in 2015, according to the American Cancer Society. They also estimate about 27,540 men will pass away from prostate cancer this year, and they report that about one out of every seven men will contract the disease, making it even more common than breast cancer in women. The survival rates for prostate cancer are excellent, as long as the cancer is detected and treated early. Testicular cancer is less prevalent, with about 8,430 new cases estimated to be diagnosed this year. However, the incidence of testicular cancer has been on the rise for several decades, and the need for research has never been greater.
Protecting Your Health
Men's health is an important issue, and the charitable donations to the Foundation fund research to discover new and better treatments.
our agency believes that having the right health insurance in place is a critical part of taking care of your health. You need to be covered by health insurance, no matter what. We can help you find the right policy and save you from the hassle of trying to figure out which plan to choose off a government or insurance website. We also feel strongly that if you have a family, you need to put a life insurance policy in place. This is the only money your spouse or loved one can easily access after a death, providing a family with the needed income to cover necessities while avoiding issues associated with probate and taxation.
Support Movember this November and connect with our agency. We are a local company, committed to helping our friends and neighbors with all their health insurance and life insurance questions. Let us help you get the right health insurance and life insurance policies in place, and join us in our support of Movember!
Filed Under: Health Insurance
|
Tagged With: Health Insurance