Article originally posted on www.insuranceneighbor.com

(opens in new tab)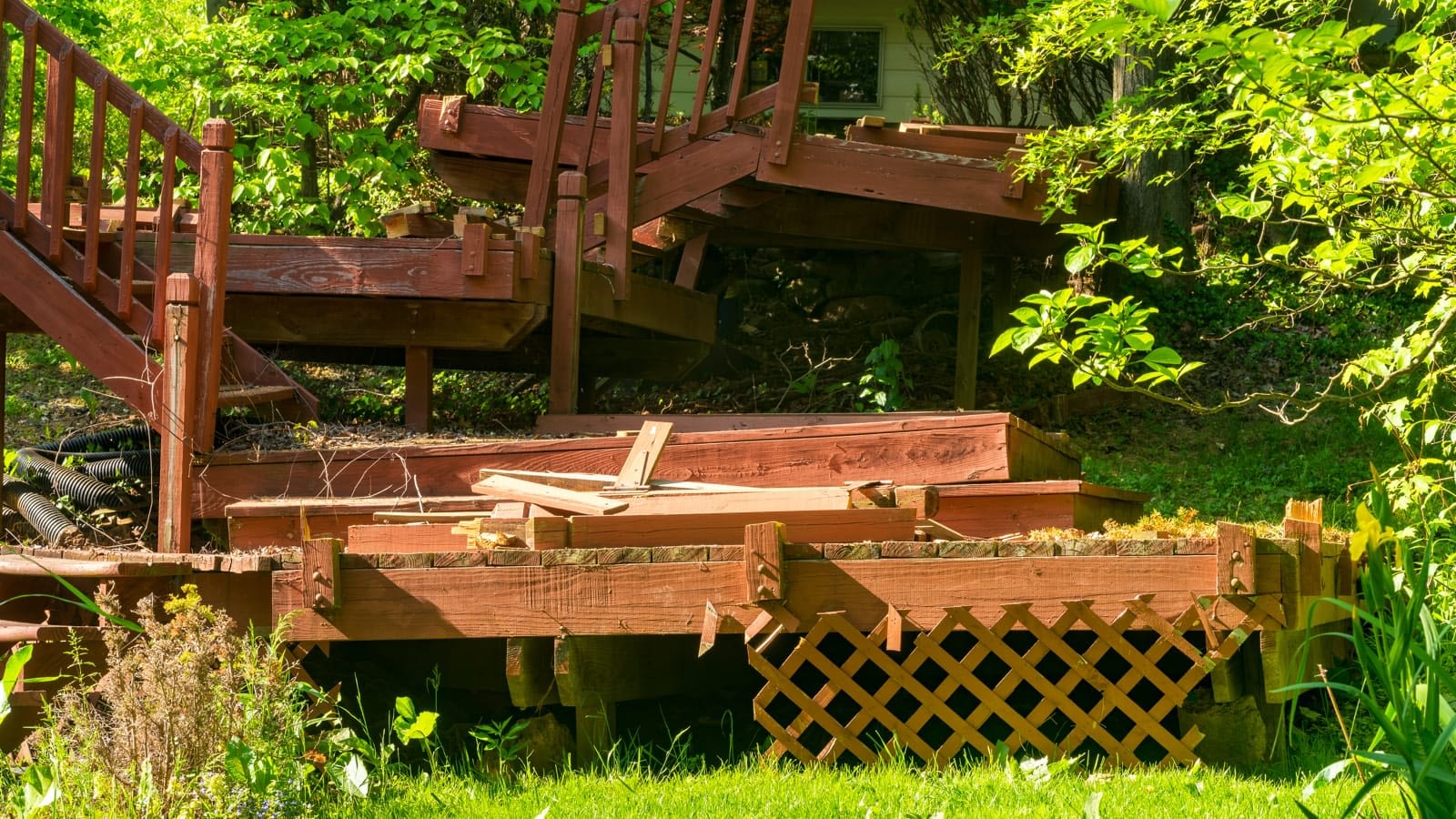 Each homeowners insurance policy is different. Our friendly agent will be happy to review your policy with you to help ensure you have the coverage you need. Generally, homeowners insurance covers a broad range of potential damages that includes the dwelling itself and other structures on the property, such as a fence, shed, or driveway. The following can give you an idea of what is – and is not – usually covered by homeowners insurance.
Homeowners Insurance Coverage For Damage To Structures On The Property
Your homeowners policy may help cover damage to structures on your property caused by a covered peril, such as a fallen tree or a storm. It may also cover structures external to the dwelling, including your:
Fence
Shed
Detached garage
Wind damage to a fence or other insured structure is typically covered by homeowners insurance. If a healthy tree on your property falls and damages a structure, your homeowners insurance will likely pay to repair or replace the structure and remove tree debris. If a neighbor's tree falls and causes damage on your property, you may still file a claim on your homeowners insurance policy. However, your insurance company may try to recover the costs from your neighbor's insurance if there is evidence that the tree was weakened by disease or lack of basic maintenance.
Coverage For Landscaping Under Homeowners Insurance
Most standard homeowners policies will pay to replace trees, plants, and shrubs that are damaged by covered perils. These perils typically include:
Fire
Explosions
Lightning
Theft
Vandalism
Damage caused by someone else's vehicle
However, certain common risks to landscaping are not generally covered by homeowner's insurance. Perils that are typically not covered include damage from weather, such as wind, hail, and the weight of snow and ice, as well as damage from insects, pests, and diseases. Some insurance companies offer optional coverage to provide additional protection for landscaping.
When Structures Are Covered, But Not Landscaping Is Not
If a tree on your property blows over in a strong wind and damages a structure such as a fence or shed, homeowners insurance would not typically pay to replace the tree, although it may pay to repair the damaged structure. If a tree falls on your property and damages a structure, your homeowners policy will likely cover the cost of removing the tree. However, if a tree falls and no structure is damaged, your homeowners insurance will not cover the cost of having the tree removed.
How Negligence Factors Into Homeowners Insurance Coverage
Please note that if your own negligence led to structural damage on your property, your insurance is not likely to cover it. For example, if a tree on your property has started to rot and you fail to have it removed, your homeowners insurance will not cover the resulting damage if the tree falls and damages your house or another structure on your property. On the other hand, if a rotting tree in your neighbor's yard falls and damages your home or structures in your yard, your insurance may help cover the damage.
Filed Under: Personal Insurance
|
Tagged With: Homeowners Insurance