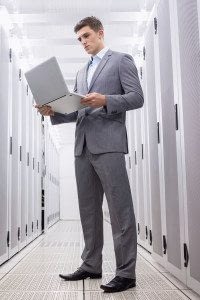 Are you insured against a cyber security breach? As a business owner, you insure your business against losses — but is your liability protected against a cyber break-in? Many businesses overlook this crucial coverage and end up paying millions in damages to customers. Don't let that happen to you.
Protect Yourself from the Theft of Client Information
Insure your Cyber Liability Exposure
Avoid Costly & Lengthy Lawsuits
Reimbursement for Notification and Regulatory Expenses
Pass on an Extra Layer of Security to Clients
TJ Mazur & Associates professional experienced friendly staff offers free insurance consultations and quotations from numerous highly rated insurance carriers which ensures you will obtain the best coverage and value at the most affordable rate.
To secure your appointment or request a quote, call us today or simply use the contact tab at the top of the screen or use our Get a Quote Button.